My name is Charles "CJ" Diggs. Over the last 15 years, I have designed interactive experiences for websites, apps, web-based games, and tools. My passion lies at the intersection of UI Design & Development (HTML/CSS, Javascript, GSAP, canvas), micro-interactions, motion, and design systems.
I currently lead a cross-departmental initiative at Roku, collaborating with designers and developers to establish a cohesive, Roku branded design system for all web properties. Although I am experienced in just about every stage of the interactive product design process, my passion lies in UX/UI conceptualization and high-fidelity prototyping. In the image below, I am presenting a conceptual redesign of Roku.com at the 2018 Roku hackathon.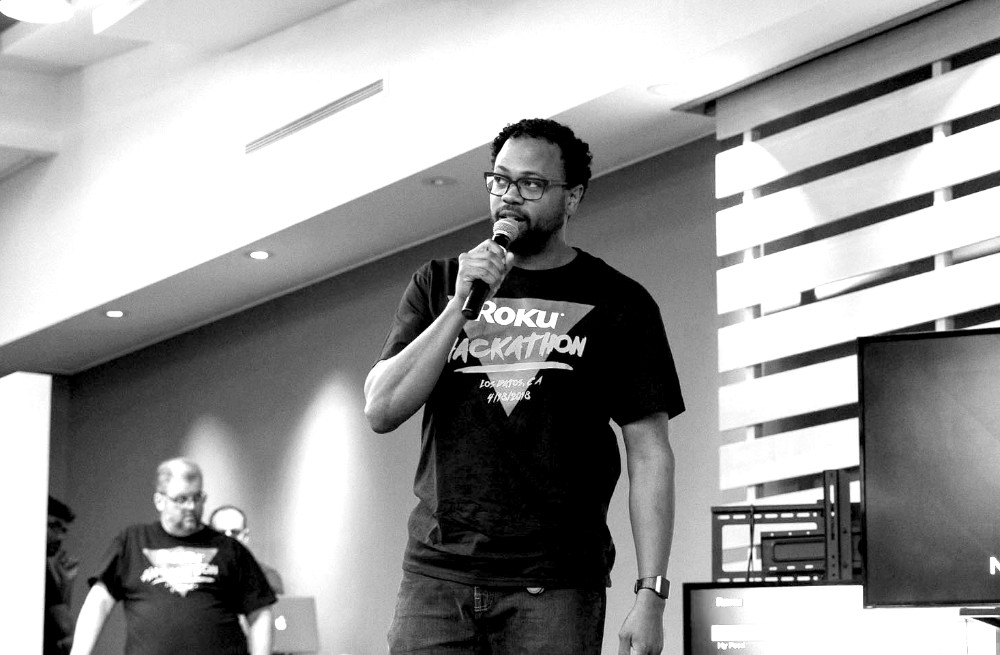 A photograph of me presenting an interactive concept design at the Roku hackathon 2018.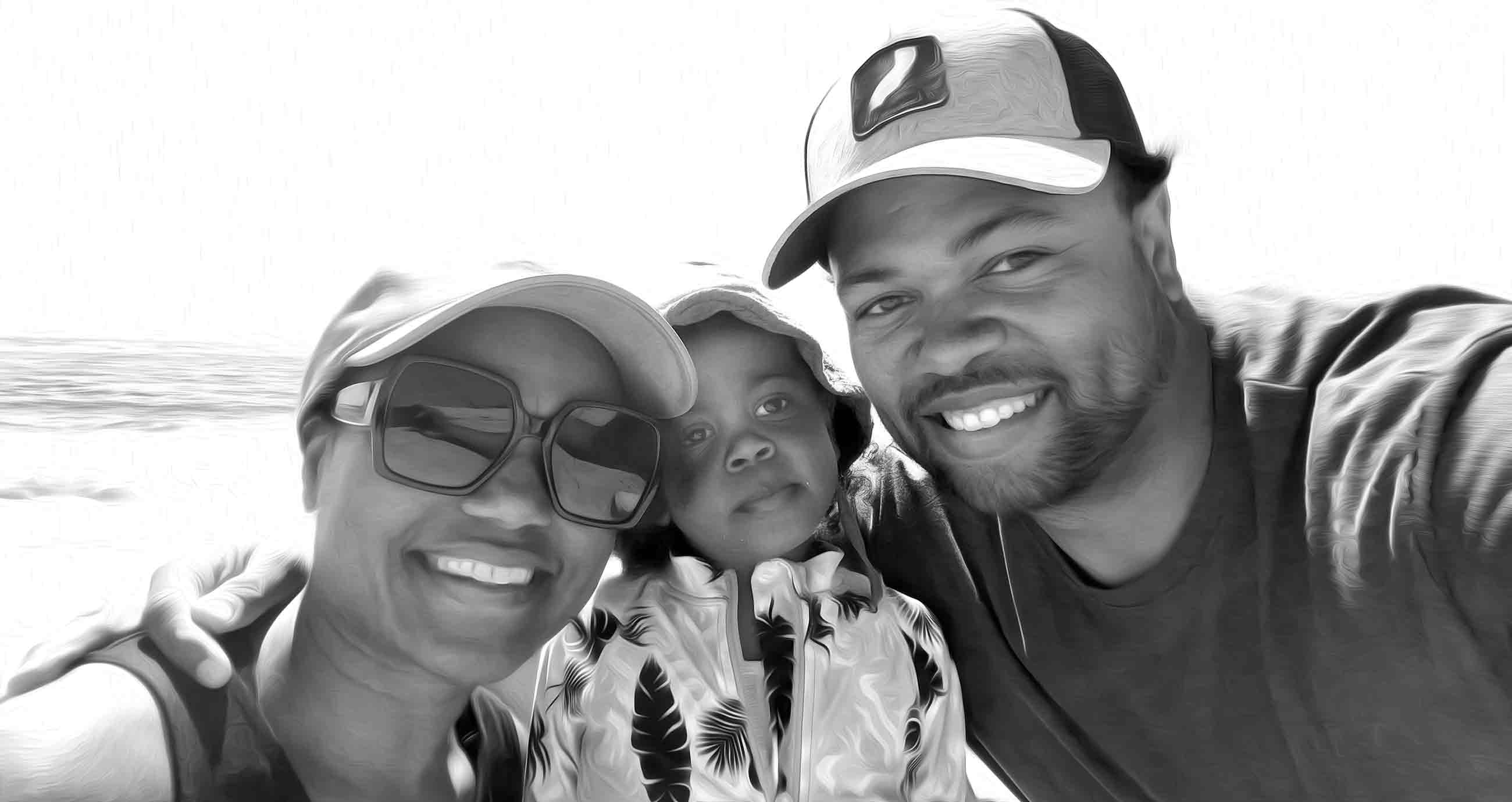 A photograph of my beautiful ladies and me at one of our favorite beaches here in the San Francisco bay area.
Skills
Design Strategy
Responsive Desktop & Mobile UI
Visual Design
Branding
Design Specification
Adobe Creative Suite
Web Design & Development Mentor
HTML / CSS3 / Atom / Sublime
Javascript / SVG / Greensock
Canvas / WebGL / ThreeJS
Prototyping / ProtoPie
Object-Oriented Programming Concepts
Information Architecture
User & Task Flows
Design System Development
Awards & Nominations
2021 Horizon Interactive Award for Responsive Mobile Design
2021 Addy Award for Online/Interactive Media
2020 Marcom Digital Media Platinum Award
Interviews
"Designing interactive experiences is just like a puzzle. You must look at it holistically."
— C.J. Diggs